SCANIA R420
£6,750+vat
5 Wheel tractor unit - Opti 3 peddles - L:6M / W:2.5M/ H:4.3M.
Sell Your Vehicle
For a fair valuation, complete the form and click Send. We usually can provide an estimated valuation within 24 hours.
About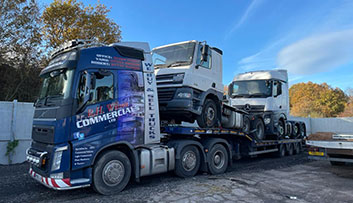 We are a family run business with years' of experience in buying and selling trucks to the UK market and overseas. Please feel free to get in touch with us to discuss any of the products advertised on our website.